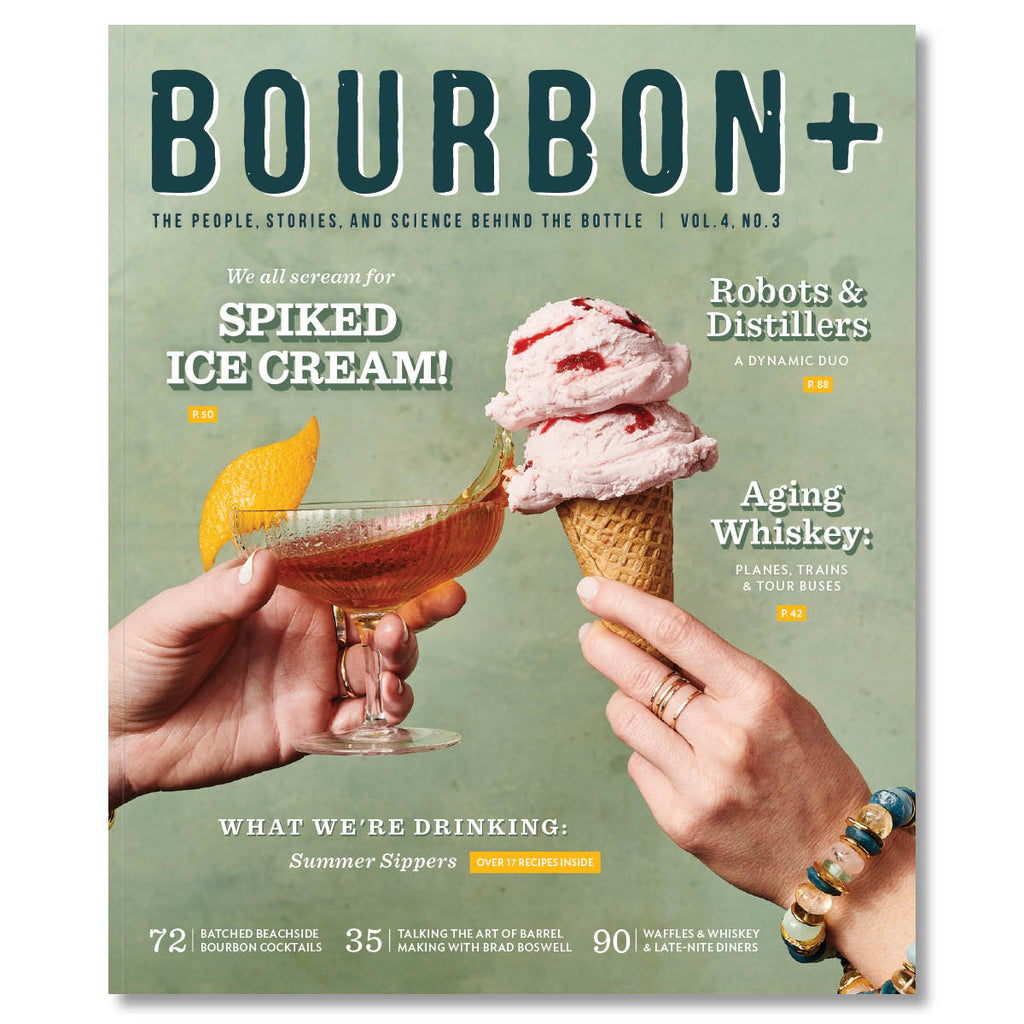 Bourbon+
Summer 2022
VOLUME 4 NUMBER 3, SUMMER 2022
Welcome to summer. By now you've no doubt sought shade and shelter from the seasonal furnace, and our contributors and editors have assembled some additional remedies to slake the thirsts that lie ahead. Did someone say ice cream? Now, before you shrug off the notion of bourbon and ice cream, hearken back to the days of your youth, when the siren song of the ice-cream truck heading down your street would capture both your imagination and your allowance. That same joy is found in a bevy of cocktail options just ahead.
 
If you're headed to the beach anytime soon, you won't want to miss our tips for entertaining seaside with the latest trends in surfside sippin'. If new faces are more your vibe, we share the epic tale of a legendary waterway that gave rise to Dread River, the first bourbon distilled in Birmingham, Alabama, in more than 100 years. We also offer a new take on amaro, a bitter but potentially perfect match for your favorite whiskey.
 
And speaking of new, we explore some of the innovative ways to age bourbon these days, adapting the methods mastered over hundreds of years, but crafting a potentially new story. We take that a step further by examining how technology and automation have improved both quality and consistency in the distilling process, while honoring the history and aesthetic of valves and copper. Building on the notion of history, we reveal the man behind the cooperage curtain, Brad Boswell of Independent Stave Company, whose family has been building bourbon barrels for three generations and counting.
 
Thinking outside the barrel, we turn to new perspectives in the bourbon experience, like hot sauce and waffles, though not necessarily together. The road takes us from Kentucky, where José Campo introduces us to an amazing new flavor, to Ohio, where our Bar Scouts uncover an unexpected though compelling reason to visit Dayton and The Century Bar, and we cap off the evening, as we often do, at the Waffle House, where our palates are scattered, smothered, and covered with the perfect bourbon pairings.
Cover photograph by Stephen DeVries