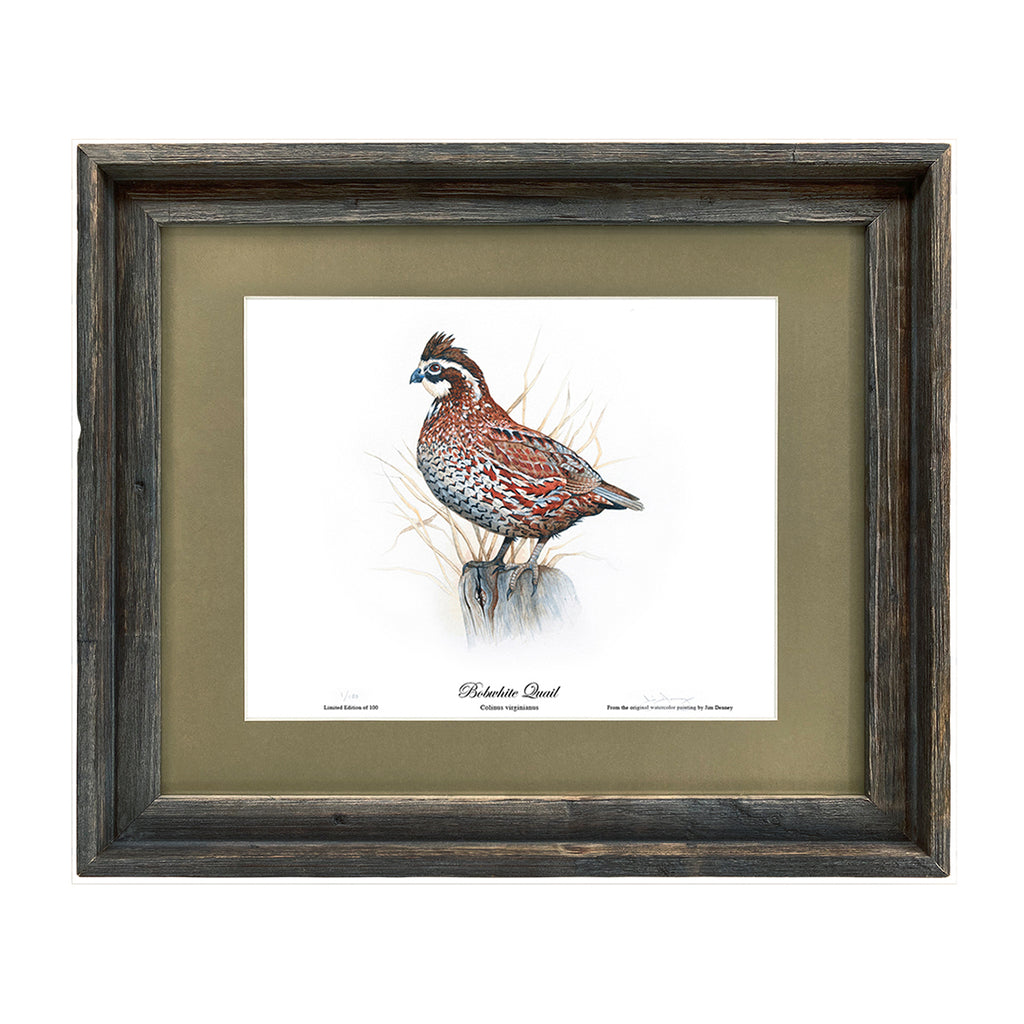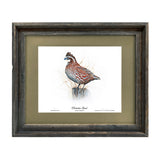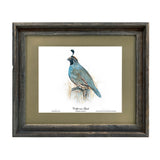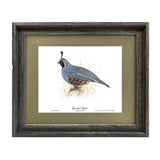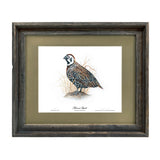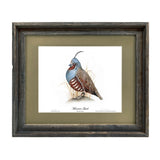 Covey Rise
Limited Edition Quail Prints - Set of 6
Covey Rise commissioned works by artist John Denney of Alabama. This limited edition collection is comprised of 6 North American quail species including Gambel's, Mearns', Scaled, California, Bobwhite, and the Mountain quail.
For each quail, there are 100 signed and numbered prints available. Each print measures 13″ X 15″ unframed.
Sold as a set of 6 or individually. Available unframed or framed (framed in barn wood, frame measures 22 3/4″ X 18 3/4″).
*Framed prints require special packaging and additional shipping charges will apply. Please contact us at 866-311-3792 for more details. 
*Please allow 1-2 weeks for your product to ship.