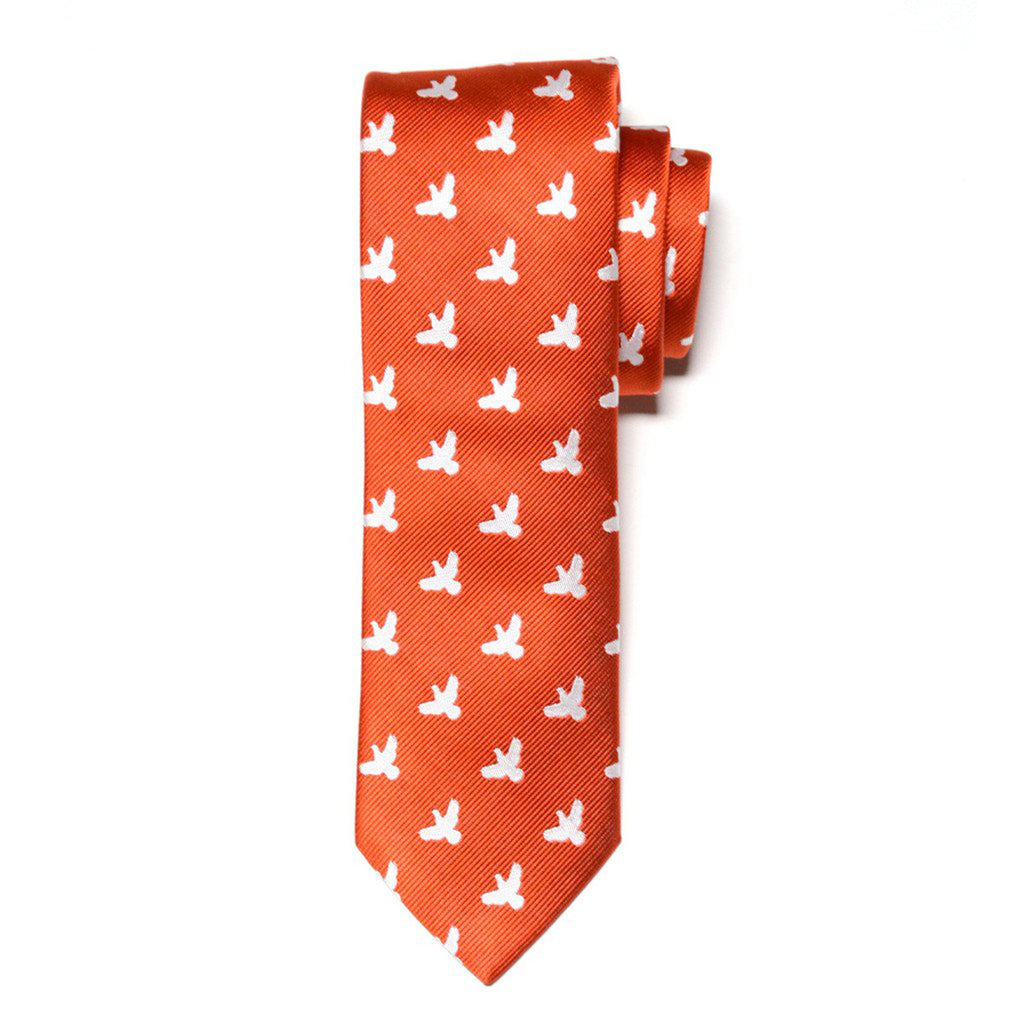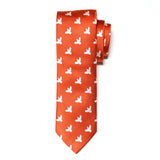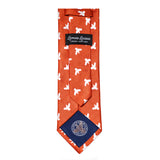 Leonard Logsdail
Quail Tie
Bringing the field to your best dress. A Covey Rise exclusive collaboration with Leonard Logsdail, a bespoke tailor based in New York. Leonard Logsdail, Jr. designed these ties with the Covey Rise audience in mind.

"Gold has always been a very popular tie color. The orange, its color really pops — it looks sharp, but is also different from a lot of the options out there. Either color would look great with sport jackets, shooting vests, field coats and even suits." — Leonard Logsdail, Jr.

The ties are completely handmade, from vey fine, soft, woven 100% silk.
58" long (standard length)
Wool interlining — gives the tie more body and makes the ties look more substantial when it's hanging from your shirt collar.

Care instructions:
Dry clean only

Hang or roll up neatly (do not leave tied when not wearing, its shape will be temporarily warped)