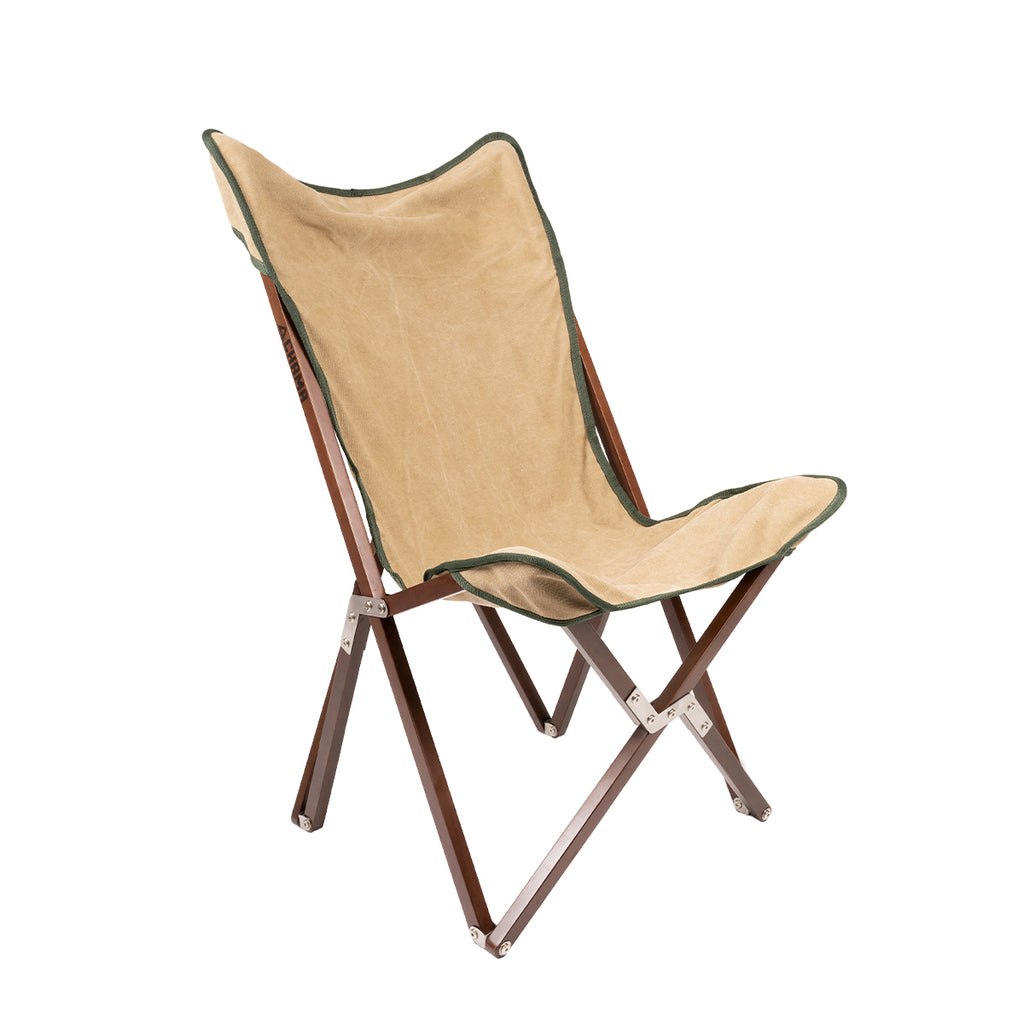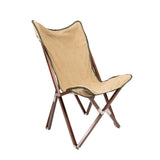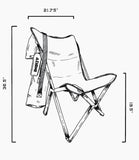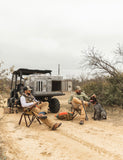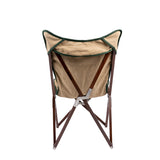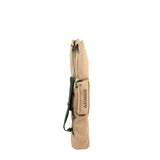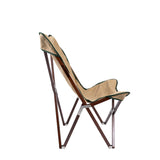 Chama
Vaquero Chair
The Vaquero Chair by Chama is durable, lightweight, functional, and easy to carry.

Chama makers set out to design and build an outdoor chair that allows for relaxing, lounging, taking a load off. Paying homage to the historic campaign chairs of the early 1900's, the Vaquero Chair is a staple piece for a life of rugged luxury. Chama's Vaquero chair is a comfortable, easy-to-travel-with chair that will make a statement in the field or in the home office.

Features:

Sturdy Folding Wooden Frame
Beautiful hardwood frame with effortless scissor-fold for a compact and lightweight travel chair, with wood chosen for its structural strength.

Durable Weather Resistant Wood
Vaquero's wood has natural weather resistant properties. Chama took it a step further by staining and coating to enhance its performance.

Reinforced Canvas Corners
Double layered and reinforced on all corners, and double-nylon stitch the piping.

Tough-As-Nails
A durable "slip-on" 20-ounce cotton canvas that's removable and washable. The top back of the fabric has a perfect area to monogram your ranch brand or corporate logo.

Strong Hand-Machined Hardware
Each metal brace and hinge piece is designed, machined, and finished by hand. The wonderfully designed hardware adds supreme support and functionality.

Premium Canvas Carry
Includes a draw-string grommet opening, adjustable sling, carrying handle, and oversized brass zipper pocket. Easy to pack and ready to for a day's adventure.